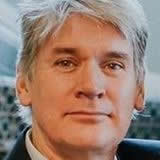 My work over the years has been varied from major School projects (for Cornwall County Council), Health care centres, Large retail developments, Student Accommodation blocks for 'Unite', general housing projects large and small, down to small kitchen extension, loft conversions and flat conversions.
I have worked for a number of practices over my career eg Lacey Hickey and Caley Architects, Cornwall County Council, Barlow Stott Architects, Ward Williams Surveyors, Unite, plus years of freelance work for insurance companies, developers and private house holders.
My work has encompassed JCT Contract Administration, detailing to 1:5 scale, building regs detailing (passing of Plans), Planning Applications, Listed Building Applications, Housing Estate layout, House design, Flat Conversions, Loft Conversions, Barn Conversions, Barn design, Stables, Large new Build block of Flats, Student Accommodation, Medical centres, Factory units, Storage Sheds, Large retail units, Small shops, Football Stadium, Schools, extensions of every type etc.
I have had over 25 years experience in the architectural design and building industry in Cornwall and London.